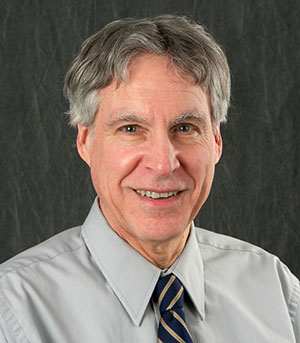 William Sivitz, MD
Professor
Dept. of Internal Medicine
Welcome to the Sivitz Lab
My research interests include the control of cellular energy utilization with emphasis on mitochondrial function as affected by diabetes and obesity. I am also investigating the mechanisms by which mitochondria regulate reactive oxygen production and the relationship of oxygen radicals to the pathophysiology of diabetes and obesity. My laboratory has extensive experience and has generated several publications regarding mitochondrial function in both the isolated organelles and intact cells. I have also carried out investigator initiated clinical research in obesity and diabetes and participate in multi-centered clinical trials as Iowa site PI.
Recent Publications
Som R, Fink BD, Yu L, Sivitz WI. Oxaloacetate regulates complex II respiration in brown fat: dependence on UCP1 expression. Am J Physiol Cell Physiol. 2023 Jun 1;324(6):C1236-C1248. doi: 10.1152/ajpcell.00565.2022. Epub 2023 May 1.PMID: 37125774.
Yu L, Fink BD, Som R, Rauckhorst AJ, Taylor EB, Sivitz WI. Metabolic clearance of oxaloacetate and mitochondrial complex II respiration: Divergent control in skeletal muscle and brown adipose tissue. Biochim Biophys Acta Bioenerg. 2023 Jan 1;1864(1):148930. doi: 10.1016/j.bbabio.2022.148930. Epub 2022 Oct 19.PMID: 36272463.
Braffett BH, Bebu I, El Ghormli L, Cowie CC, Sivitz WI, Pop-Busui R, Larkin ME, Gubitosi-Klug RA, Nathan DM, Lachin JM, Dagogo-Jack S; DCCT/EDIC Research Group. Cardiometabolic Risk Factors and Incident Cardiovascular Disease Events in Women vs Men With Type 1 Diabetes. .JAMA Netw Open. 2022 Sep 1;5(9):e2230710. doi: 10.1001/jamanetworkopen.2022.30710.PMID: 36074461.
Fink BD, Rauckhorst AJ, Taylor EB, Yu L, Sivitz WI. Membrane potential-dependent regulation of mitochondrial complex II by oxaloacetate in interscapular brown adipose tissue. FASEB Bioadv. 2021 Dec 3;4(3):197-210. doi: 10.1096/fba.2021-00137. eCollection 2022 Mar.PMID: 35392250
Bhardwaj G, Penniman CM, Jena J, Suarez Beltran PA, Foster C, Poro K, Junck TL, Hinton AO Jr, Souvenir R, Fuqua JD, Morales PE, Bravo-Sagua R, Sivitz WI, Lira VA, Abel ED, O'Neill BT. Insulin and IGF-1 receptors regulate complex-I dependent mitochondrial bioenergetics and supercomplexes via FoxOs in muscle. J Clin Invest. 2021 Sep 15;131(18):e146415. doi: 10.1172/JCI146415.PMID: 34343133 
Mishra A, Liu S, Promes J, Harata M, Sivitz W, Fink B, Bhardwaj G, O'Neill BT, Kang C, Sah R, Strack S, Stephens S, King T, Jackson L, Greenberg AS, Anokye-Danso F, Ahima RS, Ankrum J, Imai Y. Perilipin 2 downregulation in β cells impairs insulin secretion under nutritional stress and damages mitochondria.  JCI Insight. 2021 May 10;6(9). doi: 10.1172/jci.insight.144341. PubMed PMID: 33784258; PubMed Central PMCID: PMC8262280.
Fink BD, Yu L, Coppey L, Obrosov A, Shevalye H, Kerns RJ, Yorek MA, Sivitz WI. Effect of mitoquinone on liver metabolism and steatosis in obese and diabetic rats. Pharmacol Res Perspect. 2021 Feb;9(1):e00701. doi: 10.1002/prp2.701. PubMed PMID: 33547885; PubMed Central PMCID: PMC7866483.
Kulkarni CA, Fink BD, Gibbs BE, Chheda PR, Wu M, Sivitz WI, Kerns RJ. A Novel Triphenylphosphonium Carrier to Target Mitochondria without Uncoupling Oxidative Phosphorylation. J Med Chem. 2021 Jan 14;64(1):662-676. doi: 10.1021/acs.jmedchem.0c01671. Epub 2021 Jan 4. PubMed PMID: 33395531; PubMed Central PMCID: PMC8293692.
Liu S, Promes JA, Harata M, Mishra A, Stephens SB, Taylor EB, Burand AJ Jr, Sivitz WI, Fink BD, Ankrum JA, Imai Y. Adipose Triglyceride Lipase Is a Key Lipase for the Mobilization of Lipid Droplets in Human β-Cells and Critical for the Maintenance of Syntaxin 1a Levels in β-Cells. Diabetes. 2020 Jun;69(6):1178-1192. doi: 10.2337/db19-0951. Epub 2020 Apr 20. PubMed PMID: 32312867; PubMed Central PMCID: PMC7243295.
Fink B, Coppey L, Davidson E, Shevalye H, Obrosov A, Chheda PR, Kerns R, Sivitz W, Yorek M. Effect of mitoquinone (Mito-Q) on neuropathic endpoints in an obese and type 2 diabetic rat model. Free Radic Res. 2020 May;54(5):311-318. doi: 10.1080/10715762.2020.1754409. Epub 2020 Apr 24. PubMed PMID: 32326763; PubMed Central PMCID: PMC7329571.
Sivitz WI, Phillips LS, Wexler DJ, Fortmann SP, Camp AW, Tiktin M, Perez M, Craig J, Hollander PA, Cherrington A, Aroda VR, Tan MH, Krakoff J, Rasouli N, Butera NM, Younes N. Optimization of Metformin in the GRADE Cohort: Effect on Glycemia and Body Weight. Diabetes Care. 2020 May;43(5):940-947. doi: 10.2337/dc19-1769. Epub 2020 Mar 5. PubMed PMID: 32139384; PubMed Central PMCID: PMC7171946.
Yu L, Fink BD, Sivitz WI. Simultaneous Quantification of Mitochondrial ATP and ROS Production Using ATP Energy Clamp Methodology. Methods Mol Biol. 2021;2276:271-283. doi: 10.1007/978-1-0716-1266-8_21.PMID: 34060049
Bebu I, Braffett BH, Schade D, Sivitz W, Malone JI, Pop-Busui R, Lorenzi GM, Lee P, Trapani VR, Wallia A, Herman WH, Lachin JM; DCCT/EDIC Research Group. An Observational Study of the Equivalence of Age and Duration of Diabetes to Glycemic Control Relative to the Risk of Complications in the Combined Cohorts of the DCCT/EDIC Study. Diabetes Care. 2020 Oct;43(10):2478-2484. doi: 10.2337/dc20-0226. Epub 2020 Aug 11.
Fink BD, Yu L, Sivitz WI. Modulation of complex II-energized respiration in muscle, heart, and brown adipose mitochondria by oxaloacetate and complex I electron flow. FASEB J. 2019 Nov;33(11):11696-11705. doi: 10.1096/fj.201900690R. Epub 2019 Aug 1.PMID: 31361970 
Hainsworth DP, Bebu I, Aiello LP, Sivitz W, Gubitosi-Klug R, Malone J, White NH, Danis R, Wallia A, Gao X, Barkmeier AJ, Das A, Patel S, Gardner TW, Lachin JM; Diabetes Control and Complications Trial (DCCT)/Epidemiology of Diabetes Interventions and Complications (EDIC) Research Group. Risk Factors for Retinopathy in Type 1 Diabetes: The DCCT/EDIC Study. Diabetes Care. 2019 May;42(5):875-882. doi: 10.2337/dc18-2308. Epub 2019 Mar 4.PMID: 30833368.
Braffett BH, Dagogo-Jack S, Bebu I, Sivitz WI, Larkin M, Kolterman O, Lachin JM; DCCT/EDIC Research Group. Association of Insulin Dose, Cardiometabolic Risk Factors, and Cardiovascular Disease in Type 1 Diabetes During 30 Years of Follow-up in the DCCT/EDIC Study. Diabetes Care. 2019 Apr;42(4):657-664. doi: 10.2337/dc18-1574. Epub 2019 Feb 6.PMID: 30728218 Free PMC article. Clinical Trial.
Fink BD, Bai F, Yu L, Sheldon RD, Sharma A, Taylor EB, Sivitz WI. Oxaloacetic acid mediates ADP-dependent inhibition of mitochondrial complex II-driven respiration. J Biol Chem. 2018 Dec 21;293(51):19932-19941. doi: 10.1074/jbc.RA118.005144. Epub 2018 Nov 1.PMID: 30385511